Federal, state, and territory health ministers will meet on Friday to discuss options to tackle the nationwide issue of bed block, which occurs when patients in emergency departments (EDs) cannot be moved to hospital beds because they are occupied.
The ministers will travel to Canberra to address the problem by looking at ways patients who don't essentially need hospital care can be discharged, thus freeing up beds and reducing pressure on the health system.
South Australian (SA) health minister Chris Picton said in a release Thursday that on a daily basis, public hospitals are caring for patients who should not be there.
"These patients no longer require hospital care and are ready to be discharged, but they are stuck in hospitals waiting on NDIS (National Disability Insurance Scheme) support or a place in a residential aged care facility. These poor patients are literally "stranded," he said.
"Our hard-working hospital staff, of course, give these people the best possible care, but because they can't be discharged, staff can't move patients into hospital beds from the emergency department."
This means that EDs become full, which in turn leads to ambulance ramping, a situation where patients are stuck in the back of ambulances outside hospitals for prolonged periods of time.
New data from SA Health has revealed that on June 10 this year, there were 282 NDIS patients in metro hospitals across the state, 129 of whom were ready to be discharged, and of those, 66 had been stuck in hospital for more than 100 days after they should have been discharged.
Lack of capacity is also part of the problem, and the health ministers' discussion will focus on that, as well as workforce shortages and the role of primary care in relieving pressure on hospitals.
"We want to work closely with the new Federal Government and with other states and territories to get our stranded patients the care and support they need outside of hospital and work to reduce ramping—and this meeting presents a huge opportunity to try and resolve some of those issues," Picton said.
What Is Already Being Done in South Australia and Western Australia to Address the Problem
Elected largely on their promise to fix the state's hospital bed block and ambulance ramping crisis, the SA government has committed to employing 100 extra doctors and 300 additional nurses, as well as upgrading hospitals and opening up more 554 hospital and community beds, including mental health ones, as mental health patients often unnecessarily spend prolonged periods of time in EDs.
In order to reduce ambulance waiting times, the government has also begun the recruitment of 350 new ambulance officers over four years, as well as pledging $187.2 million (US$128 million) for five new ambulance stations, four-station rebuilds, ten station upgrades, and a new SA Ambulance headquarters.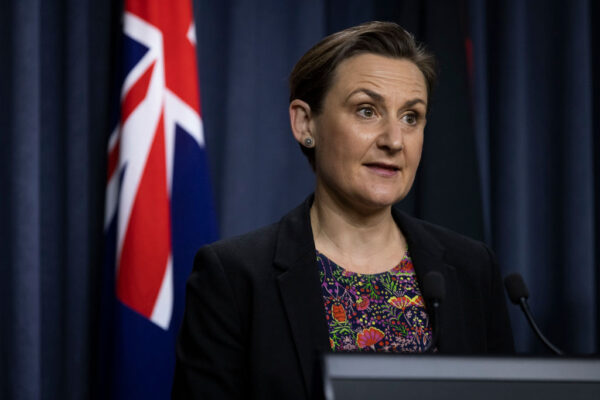 Meanwhile, in Western Australia (WA), which is experiencing a similar crisis, the government committed $252 million in their recent budget towards putting registered nurses in place across 15 metropolitan and regional ED waiting rooms 24/7 and implementing new measures to free up EDs by establishing more appropriate care options for long-stay patients, including 120 aged care beds to help transition older patients out of the hospital.
The funding will also see new telehealth services set up to provide patient care for those who do not need ED support, while the already established Virtual Emergency Medicine pilot, designed to better triage incoming patients in ambulances to appropriate services, will be extended for two years and expanded across a broader metropolitan area.
WA health minister Amber-Jade Sanderson said on social media that the new telehealth services would include a home monitoring program, as well as more video and telecommunication mental health support to children and families.
"More telehealth services means less pressure on hospital emergency departments," she said.